Have you ever required to add some offers and promotions banner on your website ? I guess answer is 'Yes'.
Here we have described how can you easily add a banner to the category sidebar even you do not have knowledge of coding because it is really easy to do with Magento 2 admin.
To add a banner in the sidebar follow the below steps.
Create Bock
First, you need to create a bock and add a banner image. You can design it with HTML code if you want.
To add Block go to 'Admin->Content->Blocks->Add New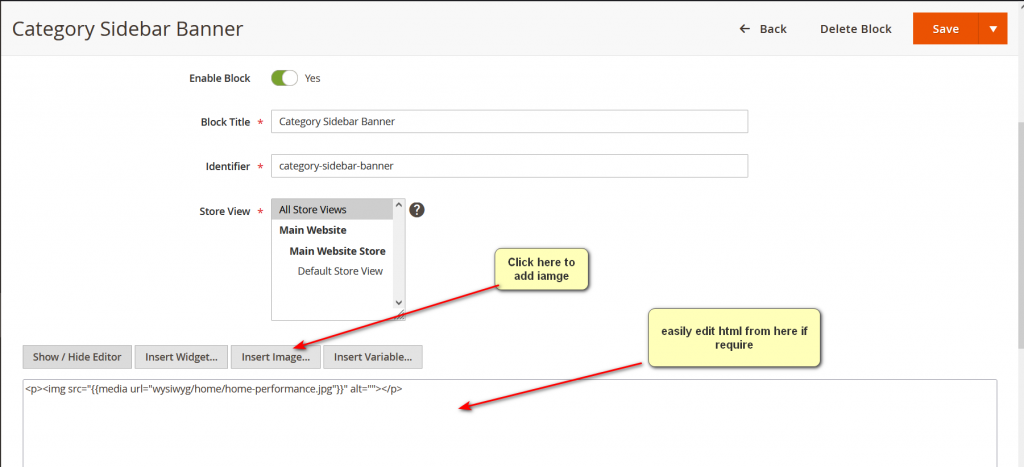 Create Widget
Once you create a block, just go to the widget and add a block to the 'category page sidebar'.
To add widget go to 'Admin->Content->Widgets->Add new
Check the below screenshot to know the information to be feeling up in Widget.
Flush Cache
Once you finish all the above steps just go to 'Admin->System->Cache Management' and flush the cache.
Happy coding 🙂